I'm doing what I can to try to add as much protein as my diet as I can. Today I bought "Two Good Smoothies" peach yogurt. It's 70 calories a bottle. 1 bottle has 10g protien.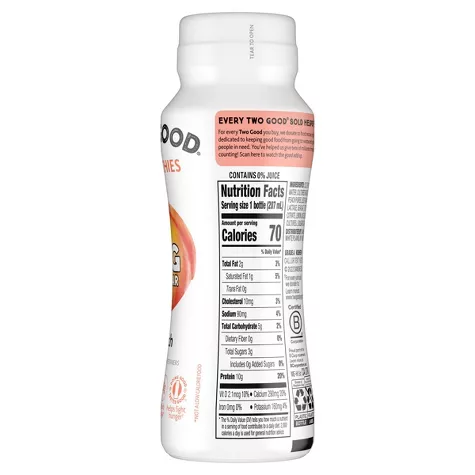 If I drank two bottles of this, that's 140 calories and 20g protein.
If I have 1 scoop of my protein powder, that's 140 calories and 16g protein.
This drink has more protein than my protein powder?!
I'm not really going anywhere else with this, I just feel dumbfounded. I looked up a few other yogurts, and the protein content wasn't nearly in high in those. This wasn't marketed as a high-protein product. Wonder what other high-protein foods lying around without me realizing it!
Also...I think before my next work out, I'm going to drink one of these bottles
and
put a scoop of protein powder in it to make the
ultimate protein drink
. I think it'll taste good, chocolatey and fruity!