Witcher
from
Kent
Posts: 200
"True Failure is Never Attempting"
Hey everyone! Hope the training is going well!
I made this thread so you can share the songs that you love to listen constantly and never get tired of. Songs that get you running, Songs that get you Pumping or Song that get you Calming
For me at the minute I have 2 songs that are sitting rent free in my head and will gladly shout through the walls to turn up!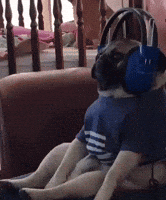 Share your favourite songs to your fellow bees you never know you might get a new favourite along the way
and maybe if I ask
@neilarey
@Damer
@Redline
and the rest of the Darebee Team nicely maybe we can create a Darebee Spotify playlist. Every month I'll go through the most like songs and create a poll
Please let me know team x